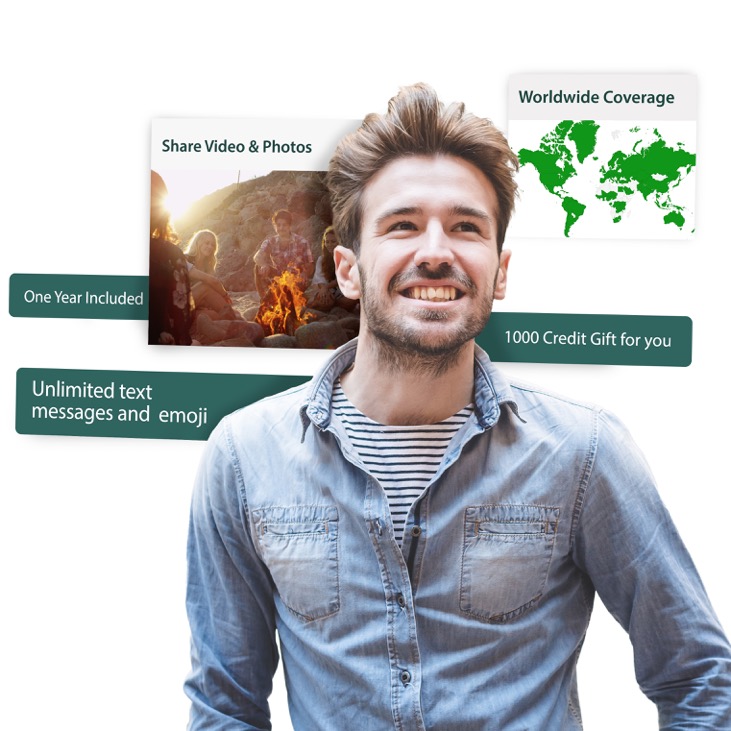 Congratulations! You have received a gift ChatSim!
What is Chatsim?
ChatSim is a revolutionary idea: it is the first SIM card that lets you chat free of charge and without limits anywhere in the world with WhatsApp, Messenger, WeChat and many other Instant Messaging Apps for just €10 a year. No more roaming, no more data plans, no more SIM cards of local operators.
For all travelers, adventure-seekers and free spirits.

Discover your gift now >
How much does Chatsim cost?
That's right: Chatsim costs just €10. You can exchange text messages and emoji anywhere in the world, without limits, for a year.
The perfect solution for travelers and for whoever wishes to keep in touch with friends all over the world.
What's my gift?
1000 credits to exchange photos and videos for free!
Purchase a Chatsim and activate it with your promo code and you will receive your bonus credits immediately.
These credits will let you exchange photos and videos and to make voice calls with your favorite Instant Messaging Apps. Absolute communication freedom.
Buy now >
How does ChatSim work?
Insert Chatsim in your phone and you can start chatting, keeping all the contacts of your favorite Instant Messaging Apps: WhatsApp, Facebook Messenger, WeChat, Telegram, BBM, Line, Hike, Kakao, QQi.
Compatible app check >
When changing country, ChatSim automatically connects to the local mobile network without roaming costs. You are immediately online with all your contacts!
Chatsim works in 150 countries around the world.
Check coverage >